LATEST NEWS       
LATEST NEWS
Latest News     
Latest News
Goldmark has now published the second edition of Aidan Dun's critically acclaimed epic poem, Vale Royal, in deluxe paperback and a special limited edition signed and numbered cloth covered hardback with additional holographic material handwritten by the author.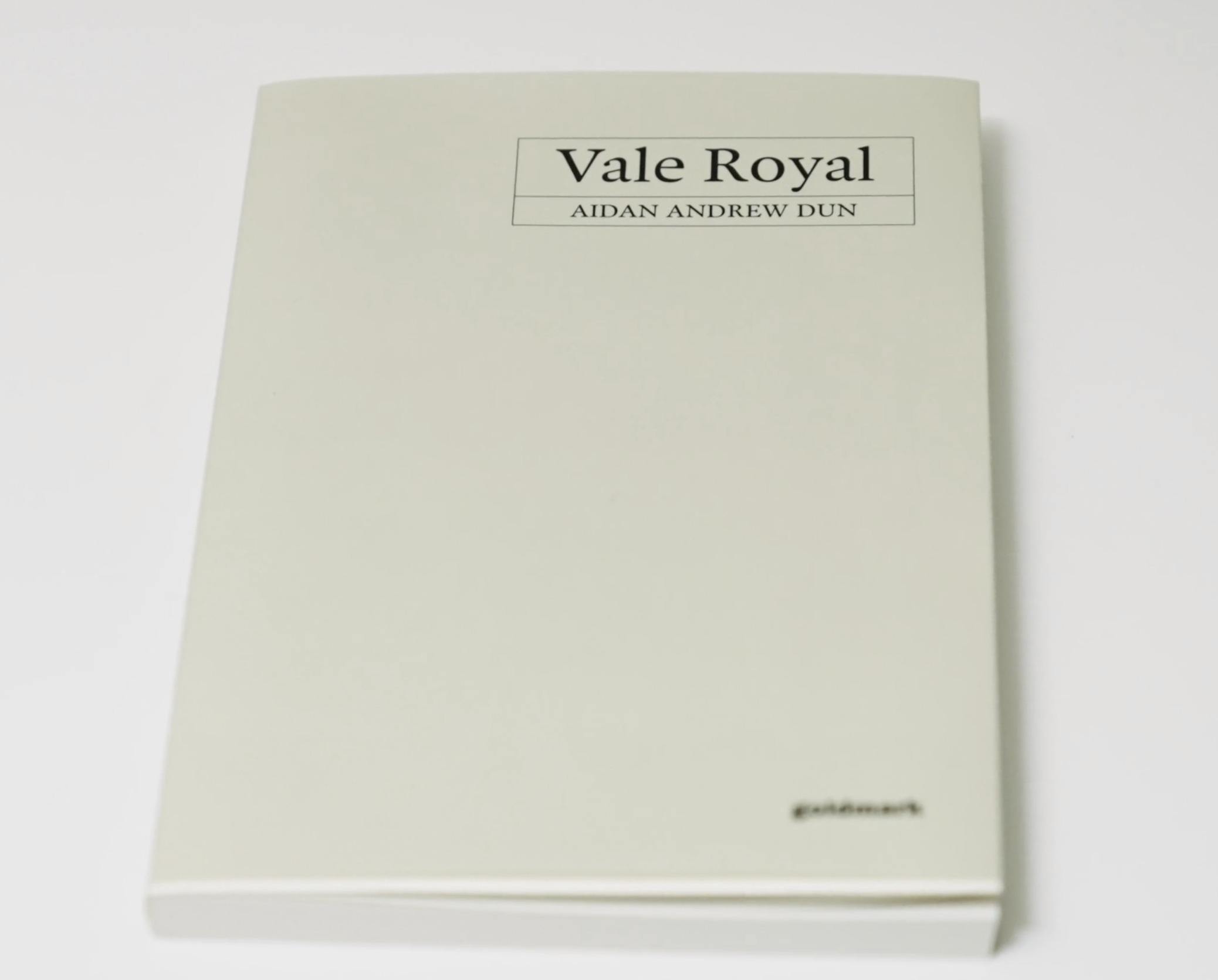 ABOUT THE AUTHOR     
ABOUT THE AUTHOR
About the Author     
About the Author 
About Aidan Dun
Aidan Andrew Dun spent a fantastical childhood and adolescence in the West Indies and knew his calling for poetry from an early age.
Returning to London as a teenager to live with his inspirational grandmother, dancer Marie Rambert, he attended Highate School but left without A-levels after taking (perhaps too seriously) the role of the rebel-chieftan Aufidius in Coriolanus.
After several years travelling the world with a guitar AAD was drawn back to London to explore the psychogeography of Kings Cross, magnet to other visionaries before him. Vale Royal (published by Goldmark, 1995) written and recited in the form of a quest, dreams of transforming an urban wasteland into a transcultural zone of canals at the heart of London. Vale Royal was launched to critical acclaim at the Royal Albert Hall and earned AAD the title Voice of Kings Cross. In following years AAD has recited at the Royal Festival Hall, the Ledbury, Cheltenham, and Swindon literary festivals.
Launching his second epic poem Universal – India Cantos (Goldmark) in 2002 he accomplished an American tour, reading in New York, Santa Fe and San Francisco (at City Lights Bookshop). AAD has read alongside David Gascoigne, Ben Okri, Iain Sinclair and Andrew Motion.
In 2008 and 2012 he lectured at the British Library on The Kings Cross Mysteries.
Numerous short (and some longer) poems have appeared in The London Magazine, English, The Cortland Review, The Salzburg Review, Tears in the Fence, Resurgence, Scintilla et al. In 2005 AAD undertook a special commission for the Wordsworth Trust.
The Uninhabitable City (Goldmark) was published in 2005; Salvia Divinorum (Goldmark ) was launched 2007. McCool, a verse-novel in 264 sonnets, followed from the same publisher in 2010.
Unholyland appeared in 2016 (from Skyscraper in the UK and Interlink in the USA) a verse-novel in 800 sonnets set in Palestine/Israel. Heathcote Williams described Unholyland as 'a pyrotechnic, apocalyptic dance…. a powerful meditation on the place where civilization began and where it could end.' In a private letter to AAD poet Tom Paulin said of the work: 'I was deeply moved by Unholyland – it has extraordinary energy, wit, knowledge, and beautifully marries the vernacular with rhyme. It reads beautifully and is like nothing else I've read.'
In 2012 a triad was installed at London's newest open space: Granary Square, N1. The inscription – in granite – runs 70 feet along one side of the square and reads: "Kings Cross, dense with angels and histories, there are cities beneath your pavements, cities behind your skies. Let me see!" This triad, from an unpublished long poem titled The Brill, was originally spray-painted on the walls of Battle Bridge just before it was demolished. The developers somehow noticed it there and contacted AAD to ask if they could install the poem in Granary Square.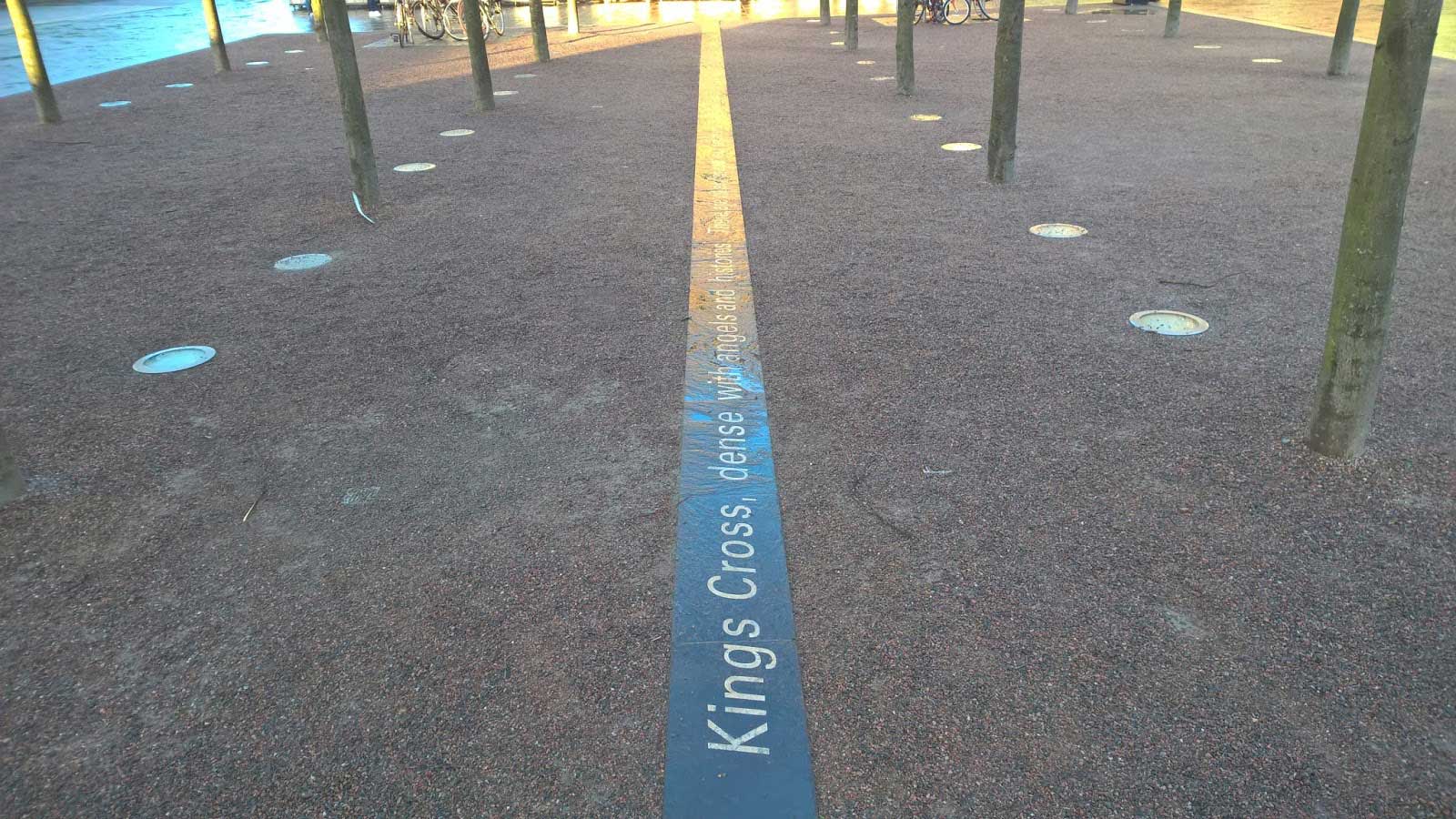 In 2018 AAD was commissioned to write a poem for The New English Ballet as part of the Armistice Centenary celebrations. The poem, titled An Armoured Inkwell, featured in the film of a ballet called Remembrance, largely based on the wartime romance of Marie Rambert and Ashley Dukes.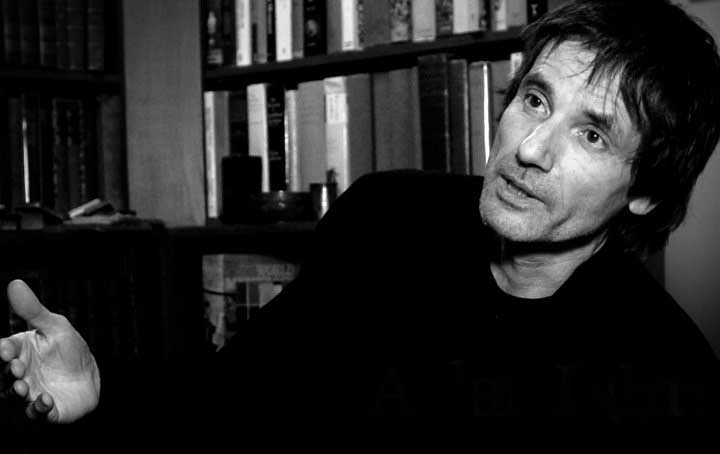 In 2022, the second edition of Aidan Dun's critically acclaimed epic poem, Vale Royal, was published by Goldmark, including a special limited edition signed and numbered cloth-covered hardback with additional holographic material handwritten by the author.
Acclaim for the work of Aidan Dun:
Vale Royal moves with the ease and clarity of a fresh spring over ancient stones, making its myths casual even colloquial – an impressive achievement.
DEREK WALCOTT
Aidan Andrew Dun is a visionary, a pied piper of modern poetry…
KATE KELLAWAY – THE INDEPENDENT
Dun stands apart from all schools and schisms…He is the carefully regulated trickle of water that cracks stone.
IAIN SINCLAIR
He has an extraordinary sense of the past. He's one of those people, along with Blake and Chatterton and others, who are like a divining rod for history.
PETER ACKROYD
Aidan Andrew Dun is a poet … in the tradition of William Blake, and has a vision of London – and indeed of the world – which draws strength and fire from that association. He is simultaneously a one-off and in excellent company.
ANDREW MOTION
It seemed until recently that the long poem in English was not possible any more; then there suddenly appeared a series of celebrated poetic narratives and sequences. Aidan Andrew Dun reinforces this development with McCool: a sequence of enormous power that welds together myths and stories in a form that speaks to our times. It is an energetic and compelling magnum opus, striking out in new directions.
BERNARD O'DONOGHUE, POET & FELLOW OF WADHAM COLLEGE, OXFORD
Universal makes a fitting retort to recent suggestions that contemporary poets are not facing up to the big questions. Basil Bunting famously said of Pound's Cantos, "There are the Alps, fools"; well, here are the Himalayas.
JOHN GREENING – TIMES LITERARY SUPPLEMENT
Vale Royal … has a heroic tale attached: there were 21 years between its conception in a London squat and publication. Perhaps this long genesis has helped give the poem that moral authority of a literature won from experience.
In these 92 pages of vivid, unrhymed triplets, its author reveals himself as a genuine visionary, a Celtic Christian mystic whose symbols can be as powerful and memorable as Bunyan's, whose faith in his own understanding of the world is a strong as Blake's, whose anger at social inequity is as strong as Shelley's:
It is dark down here. The light is bad.
It is London in the olden days, take care.
But nothing here is real without belief.
In two cycles, chiefly through the persona of a poet hero as Blake, Chatterton or Thomas the Rhymer, Dun retails a profoundly personal, supernatural history of London. His is a spiritual and symbolic view of the world's most complex city, from her fabled Atlantean foundation by Brut the Trojan – millennia ago on the site of Kings Cross – to her dark, desanctified modernity.
In an epic both deeply idiosyncratic and inescapably public, Dun reminds us of our golden potential, our spiritual hunger for justice, of our forgotten archetypes, King Lud, Boadicea, Constantine the Great, Arthur, the Grail, Old St Pancras Church and the foundations of our Christian Celtic glory.
Vale Royal rewards many readings. An enduring mystical epic has been added to our literature.
MICHAEL MOORCOCK – THE NEW STATESMAN
Vale Royal pulls back the veil and descends into the city's underbelly like a latter-day Inferno – peeling away layers, not only of its past but its mythology, the mysteries of its soul. Take off your shoes in KIngs Cross.
JOSEPHINE BALMER – THE OBSERVER ON SUNDAY
Aidan Dun, softly-spoken performance poet and musical troubadour, has, with Blue at the Throat, an epic trip to regale.
For this is an hour-long poetry performance interspersed and yet fused with simple acoustic guitar songs; an hour of astonishing relentlessly grand eloquent lyrical beauty and impenetrable mystical, historical and spiritual complexities. It is a performance in six sections, though (these) almost seamlessly fuse… while Dun, resplendent in flowing white cotton, prowls around the stage pouting furiously like Mick Jagger's long-lost brother. But though he looks and almost acts like a rock-star, his music is more of a folky orientation and his poetry defies categorization or description.
This is a fantastically concentrated, meandering, richly-textured production, at times so intellectually intense its meaning is too multi-levelled to to be even partly understood, yet at other times concise, thoughtful and full of meaning.'
DAN RIDER – THE SCOTSMAN
(REVIEWING AAD AT THE PLEASANCE, EDINBURGH FESTIVAL)
A former protégé of Walcott, Aidan Andrew Dun is younger than the other poets reviewed here and far less known. Published in beautiful editions by Goldmark, a branch of the art gallery which also first discovered the equally numinous prose of Ian Sinclair , Dun operates almost completely outside the orthodoxies of the poetry world. Yet his poetic concerns are similar to his mentors; Vale Royal, Dun's first long narrative work, unearthed a mystical Arthurian quest in north London, presenting an unlikely but nevertheless compelling spiritual journey through the literally and mythological landscapes of King's Cross. His latest work, the verse novel McCool, transposes Homeric epic, Gilgamesh, and Irish myth to a near-future world of constant warfare in the Middle East, employing like Vikram Seth before him, Pushkin's challenging sonnet form from Eugene Onegin. As in Vale Royal, Dun's technical virtuosity and compelling sense of place underline a unique poetic vision, well worth exploring:
June in the vast metropolis.
The city like a sinking ship
dives in a flame though an abyss
of houses, towers; seems to slip
down an incline of despair,
through a filthy atmosphere
of getting as opposed to giving…
Dun is another poet concerned with the loss that comes with experience, of a world once known, a loss of innocence. Their joint comfort for such loss is a strong sense of place, a sheltering ground, whether Derry, Cork, St Lucia or London. But for poets, sanctuary can be found not just in a place to enter but in a text to inhabit. And if their work is haunted by the knowledge that civilisations might fall and their literature become redundant, they understand, too, as all these collections prove so conclusively, that from the rubble of the old,  new – and equal – texts emerge, the latter energising and refreshing the former. As Derek Mahon confirms in 'A Country Kitchen' , dedicated to Seamus Heaney:
if a thing happens once
it happens once for ever.
JOSEPHINE BALMER, FROM A REVIEW IN AGENDA OF THE LATEST WORKS OF WALCOTT, HEANEY, MAHON AND DUN
This poem (Universal) is noble, both in conception and execution, a dense weave of lived experience, serious philosophical and theological questioning, humour, knowledge of many different spiritual and cultural traditions, evocations of spectacular inward and outward journeys.
HILARY DAVIES – THE LONDON MAGAZINE
(REVIEWING 'RETURN OF THE REFORGOTTEN' AT THE ALBERT HALL)
If there was such a show (as Top of the Poets) Aidan Dun would be on it. He looked more like a rock-star than McCartney, woodpecker hairdo, big scarf, carefully-untied boots and a Spanish guitar.
MICHAEL ELLISON – THE EVENING STANDARD
'An epic dream… Dun's vision of a spiritual temple-complex of international arts, music, healing and devotion … recognizes the sacred energies of the area (of Kings Cross, where) according to the poet, the magician Merlin is sleeping… somewhere under Filthy McNasty's Whiskey Cafe in Amwell Street – waiting for a millennial wake-up call.'
PETER CULSHAW – THE BIG ISSUE
Aidan Dun has brought verse into the 21st century. He is a wild alchemical genius polishing language till the light shines through, fierce and brilliant. McCool is a poignant yet beautiful meditation on our post-catastrophic culture. Heaven and hell swirl through each other in this lattice work of mythic meanings, modern yet ancient, terrifying yet redeeming. Aidan's hyper-modern cosmology resonates with characters that echo the complex songs of the heart. Through a masterful melting together of elementals, Aidan's words bring us back to our senses.
PETER MARAVELIS – CITY LIGHTS, SAN FRANCISCO
Again, Dun has told an epic tale in verse that is more than verse. Fusing elements of Gilgamesh, the Fenian cycle and Eugene Onegin, McCool is strikingly modern. 21st century art, war and love are explored in a 'white goddess' poem with London and Heliopolis as mystic backdrops. This is Byronic cinema.
NIALL MCDEVITT – ON MCCOOL
Sustaining and relishing the sonnet form throughout and telling such a brutally real yet imagistically exquisite and mythical tale in such a fresh, witty and deliciously modern way confirming him as the bravest, most lucid and deepest lyrical voice writing today.
THE FIRE POET, PHILIP WELLS – ON MCCOOL
Mccool is masterly in the best sense of the word: an epic of sustained pyrotechnic brilliance.
KAREN MARGOLIS – ON MCCOOL