BODY OF WORK
There are 10 sections to Body Of Work, each named after a different somatic region. There are poems of the Hands, poems of the Lungs, Spine, Heart and Belly, etc. Subject matter is widely varied: there are urban poems, satirical and humourous verses, elegiac pieces, love poems, haikus and erotica, and a few longer pieces including 'De Havilland' (about the poet's airman-father who flew in night-fighting Mosquitoes in WWII). These are highly-crafted lucid verses which take the reader into an emotive landscape of literary vision; these are poems which clearly set out to communicate something of human experience.
Edition: eBook – digital format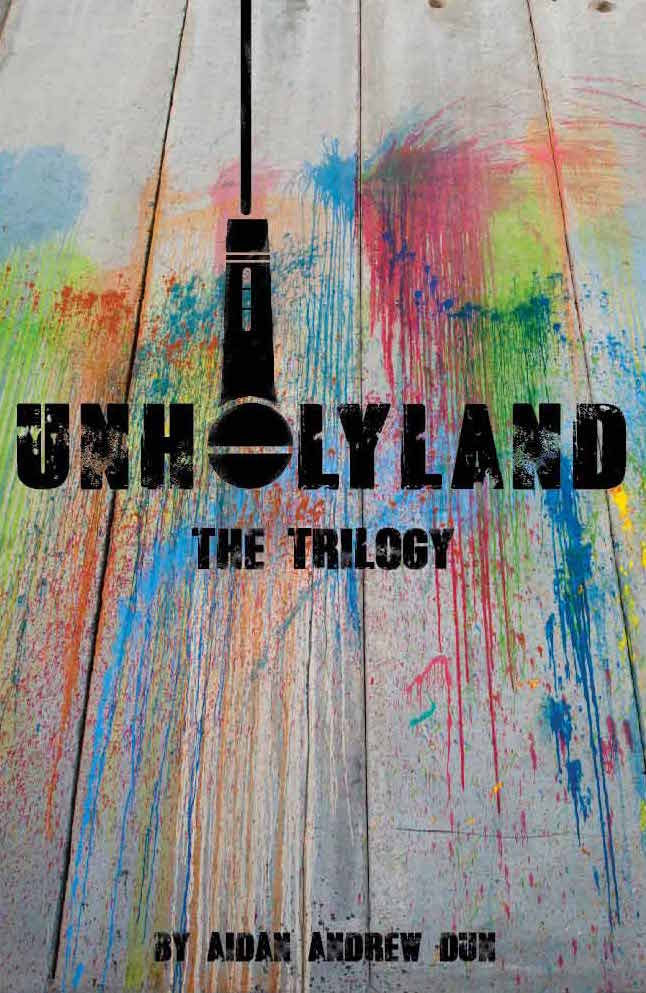 UNHOLYLAND
Perhaps we don't expect young Israeli DJs to fall in love with teenage Palestinian women-rappers, but it happens in Unholyland, as in real life! This verse-novel is driven by what's currently taking place in the youth-culture of modern Palestine/Israel. The real Arab revolution is the explosion of politico-spiritual rap from subculture, a music which carries the nonviolent message: 'Putting down the gun and pickin up the mic…'
Set in the Onegin sonnet-form of Pushkin, the same stanza deployed in McCool, the poem has been described as 'Pushkin with a spliff.'
'I was deeply moved by Unholyland – it has extraordinary energy, wit, knowledge, and beautifully marries the vernacular with rhyme. It reads beautifully and is like nothing else I've read.' 
Tom Paulin
THE HOLY OF UNHOLIES  – a review of Unholyland by Philip Wells in San Francisco's Big Bridge. Read here.